Keep an eye on the door
You can see, hear and talk with your visitors through the video doorphone when you answer the door, it will improve the safety of your home.
Automatical Snapshot & Video Recording
When visitors press the doorbell, the device will automatically record videos or snapshot pictures and save them in the extra Micro SD card. (SD card needs to be purchased separately)
Motion Detect
You can set the detect area for the camera. When a motion detect is triggered,the device will start a recording or capture a picture,even though nobody press the doorbell.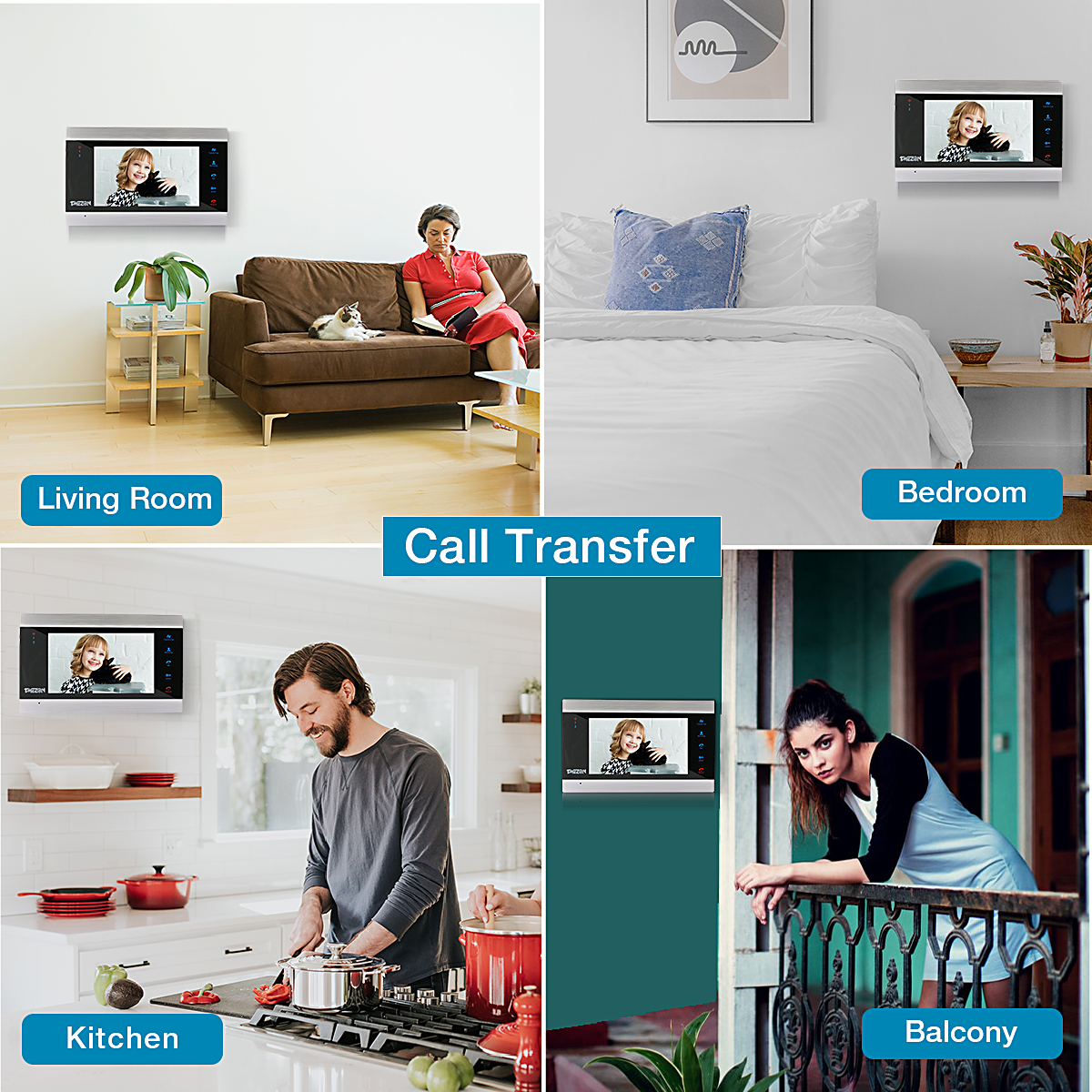 Multi-connection
The system supports up to 4 monitors (MZ-VDP-739EM), 2 doorbells (MZ-VDP-NE120), 2 analogue cctv cameras, and 2 electric doorlocks. It is widely used in villas, offices, apartments, hotel, etc.