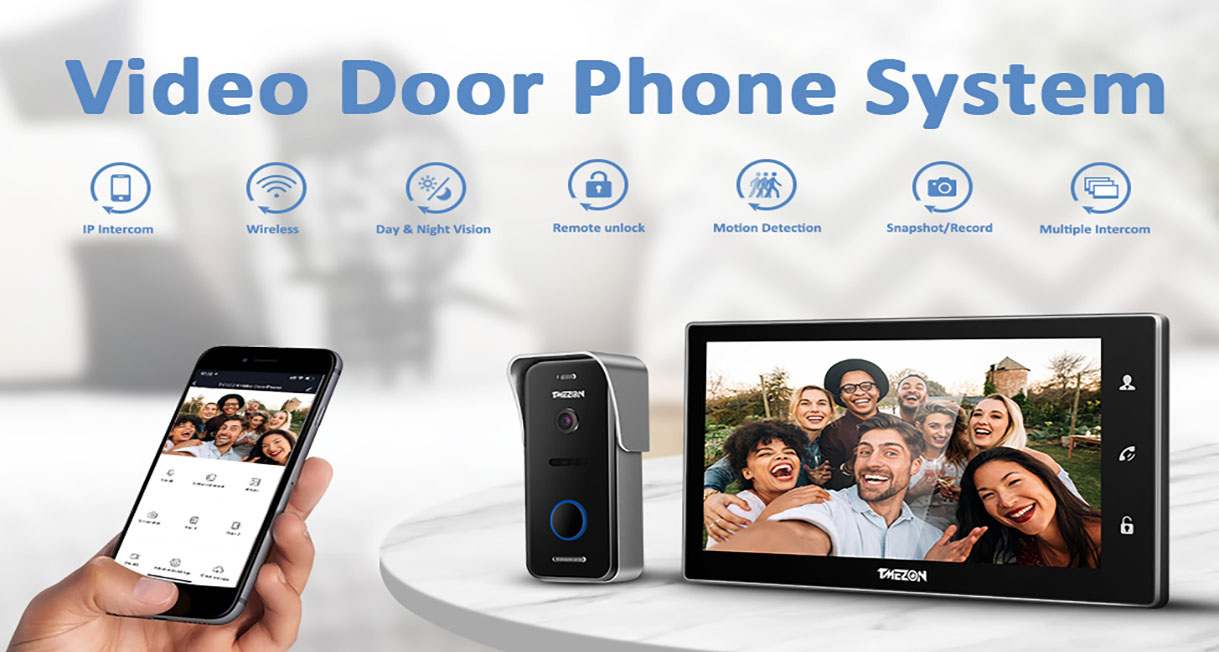 TMEZON 10" IP/WIFI Video Doorphone
10 inch TFT display touch monitor with user-friendly system and advanced functions, leading four-channels display.Wifi/RJ45 port connect to internet.(Only work with 2.4GHZ router band). Outdoor doorbell with waterproof cover,built-in infrared sensor and 720P camera, 115º wide view angle, Night vision,Rainproof,Dustproof,and Anti-vandal and can connect the electronic lock.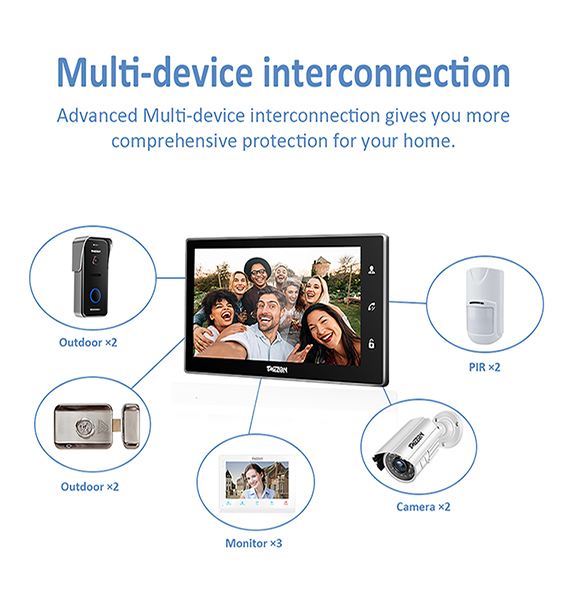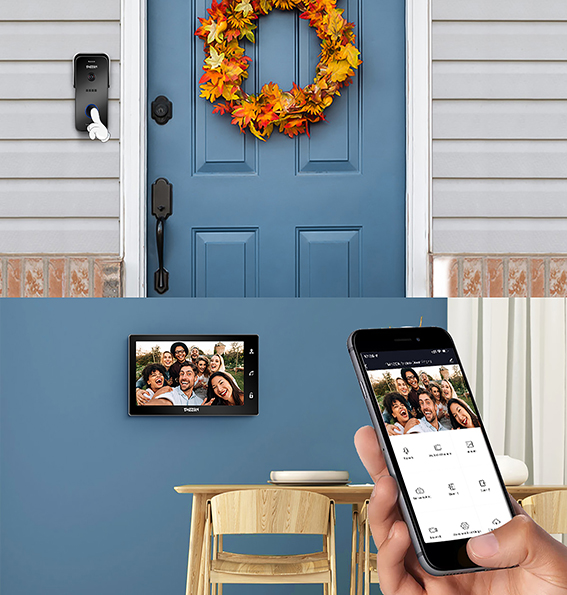 Multiple Intercom and Multi-device interconnection
1x 10 inch IP monitor can connect more 3x 7 inch monitor and 2 doorbells, support connect additional 2x CCTV camera, 2x PIR alarms, 2x electronic locks, giving you more comprehensive protection for your home.All the monitors can see, hear, speak to the outdoor camera and unlock the door. The monitors can call transfer and internal communication.
Remote access
Download free app TuyaSmart and install app on your smartphone,connect the device to your smartphone.You can see the live view via app even without someone presses fromoutdoor camera. Notification will be sent when someone presses fromoutdoor camera, never miss any visitor.