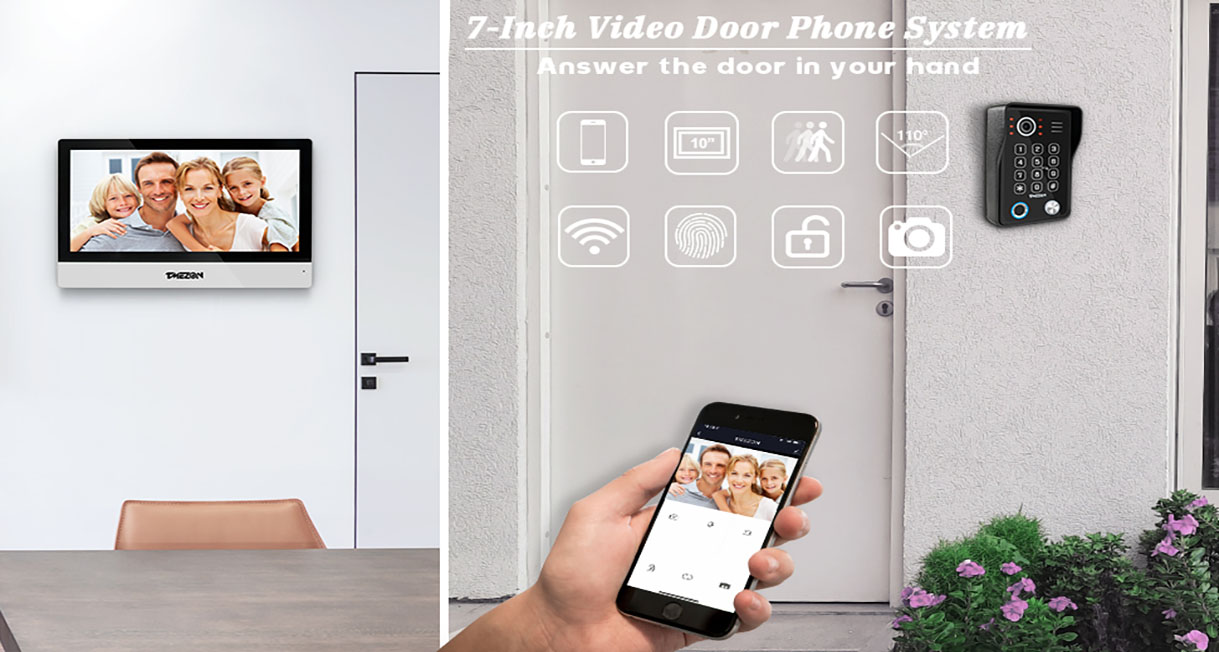 TMEZON WLAN Video Doorbell Intercom System
10 inch 1080P touch screen monitor and wired outdoor bell 5 in 1 unlock: Fingerprint/password/IC card/app/monitor Better app: TuyaSmart4 Ladder System for 1 Family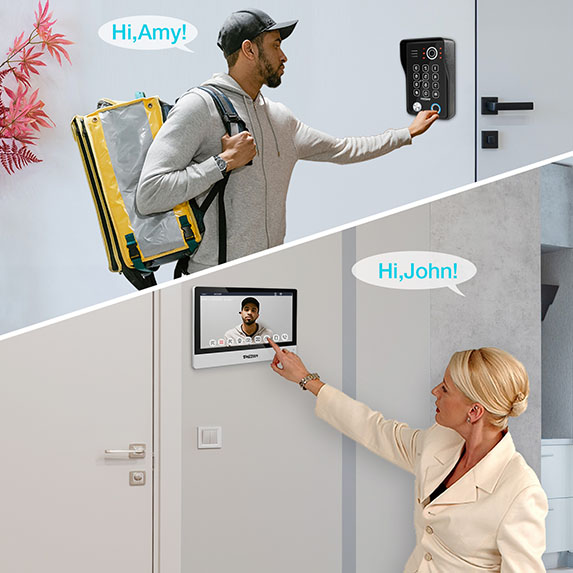 1080P video door intercom with touch screen
You can see your visitors through the video door phone system and talk to them when you open the door. This improves the safety of your home.

Answer the door in your hands
Get a video call on your smartphone when visitors press the doorbell. You can see, hear and talk to everyone from anywhere in front of your door, and you will not miss any visitors. Unlock from the "TuyaSmart" app.



5-in-1 unlock
This device has multiple unlocking methods. You can unlock by fingerprint/password/IC card, app and screen. It is very comfortable and flexible. 5 badges are included. If you want more, please add a 13.56 MHz badge.

Information about wireless connection:
Please note that the wireless video intercom system does not mean you do not need a cable. The indoor monitor supports WiFi network or RJ45 network cable, but the outside doorbell is wired. Makes the video stable.



Connects to multiple devices
All monitors can see, hear, talk to the outdoor camera and open the door.
Support for connecting additional 2 x doorbells, 2 x 1080P CCTV cameras, 3 x electronic locks to give you more comprehensive protection for your home.

Motion detection
When a motion sensor is triggered, the device starts recording or recording an image even though no one presses the doorbell.